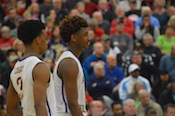 ---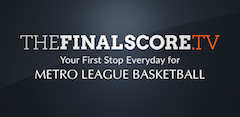 Nowell's Second Half Explosion Silences Stanwood
By Steve Dion
Saturday- February 25th
2017
Boys
3A
Regionals
Bellevue College
1st
2nd
3rd
4th
Final
Stanwood
18
17
9
32
76
Garfield
17
14
26
26
83
---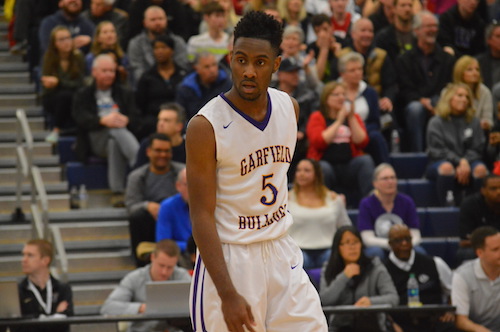 Garfield Senior Jaylen Nowell
In the final day of playoff hoops leading into the state tournament, second-seeded Garfield found themselves matched up with an always tough WesCo counterpart Stanwood. How would these strong programs hailing from different leagues perform against one another?
Stanwood showed they were ready to run with the Bulldogs as they found themselves outscoring their opponent in both of the opening quarters. Chase Strieby was opportunistic on his offensive trips and Quinton Borseth provided a massive boost from the bench. In fact, he ended up leading all Spartan scorers. Jaylen Nowell & J'Raan Brooks recorded modest first-half scoring figures, but below what they've shown they're capable of. Could Stanwood hold off the talented Garfield squad for another two quarters and complete the upset?
Jaylen Nowell answered the question for them.
A 16 point outburst by the University of Washington bound senior leader recorded a sweet sixteen points in the third quarter as part of a game high 32 including an emphatic dunk in transition which dashed the Stanwood momentum that was built in the first half. Curtis Walker added himself into the mix with a handful of gritty buckets as he's accustomed to.
AJ Martinka found his groove in the fourth quarter by netting 11 in the quarter as part of a 32 point frame by the Spartans, but it proved too late as Garfield held on to a 83-76 hard-fought win leading into tournament week in Tacoma.
The Final Score
Garfield 83, Stanwood 76
Top Performers:
Garfield
Jaylen Nowell- 32 points
Stanwood
Quinton Borseth- 20 points