---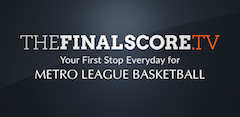 Porter Steers Hale Past Pryor-Led West Seattle in District Semis
By Steve Dion
Thursday- February 16th
2017
Boys
3A
SeaKing
Bellevue College
1st
2nd
3rd
4th
Final
West Seattle
10
16
15
11
52
Nathan Hale
16
13
15
18
62
---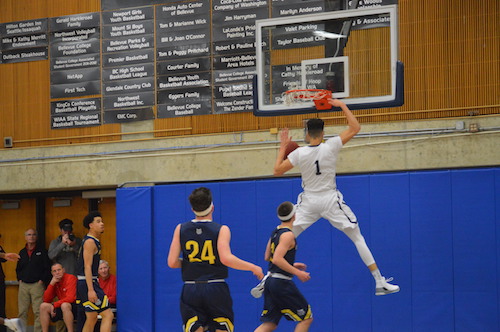 Nathan Hale Senior Michael Porter Jr.
It was eight days ago that top-ranked team in the country Nathan Hale faced one of its stiffest tests of their historic season; a Metro League semifinal matchup with West Seattle at Alaska Airlines Arena. The Wildcats had another opportunity to make a run at the Brandon Roy-led juggernaut again in the district semis Thursday night.
There were many similarities to the game last week evident early on as the Wildcats were able to keep the Raiders within arms length at all times. Senior leaders Michael Porter Jr. & Nate Pryor led their ballclubs with one razzle-dazzle play after another igniting the crowd ever more. Porter demonstrated his highlight-reel ability with some thunderous dunks in the first half. Pryor sent Westside into the locker room with a dose of momentum by burying a half-court shot at the second quarter buzzer.
The third quarter was a blow-for-blow eight minutes where Pryor continued to rack up several of his team-high 31 points on increasingly difficult shots. Westside even attained a lead late in the third frame. However, eight minutes is a lifetime against the likes of the Raiders. Like the recent matchup, Hale closed strong with some clutch Porter field goals and a highlight PJ Fuller dunk that zapped the remaining momentum the Wildcats built. Despite the valiant effort, Hale maintained their perfect record heading into the district final against Rainier Beach set to take place Saturday night.
The Final Score
Nathan Hale 62, West Seattle 52
Top Performers:
Nathan Hale
Michael Porter Jr.- 34 points
West Seattle
Nate Pryor- 31 points