---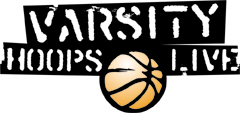 Rainier Beach Lady Viks Survive Prep Rally
By Steve Dion
Friday- January 20th
2017
Girls
3A
Metro
Rainier Beach High School
1st
2nd
3rd
4th
Final
Seattle Preparatory
9
18
9
16
52
Rainier Beach
15
25
9
6
55
---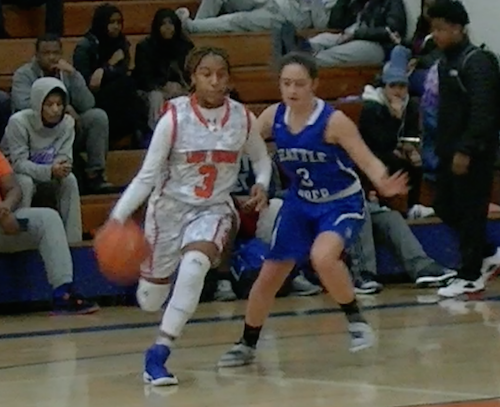 Rainier Beach Junior Grace Williams
Friday night at Rainier Beach served as the site of a crucial Metro League contest for the host Lady Viks and Seattle Prep Panthers who are amidst a logjam in the league standings.
Beach jumped out front early and were able to hold the lead for the duration of the contest. Grace Williams put together a tremendous first half logging 18 of her game high 20 in the first two quarters. Additionally, NiRae Petty & Dalaylah Daniels set the tone on defense containing Prep's interior attack. Could the Panthers surmount a double digit lead in the second half.
Prep head coach Michelle Hall said before the game her team is recovering from a bug that hit several players and it seemed to subside in the second half as they chipped away at the Vikings lead gradually. Lone senior Chinwe Ezeonu knocked down some tough buckets in key moments and also was helped by Marie Hauck & Bea Franklin who also scored in double figures.
In the final minute, Rainier Beach's lead was cut down to a single possession, but a desperation three-point shot on Prep's final possession missed the mark and Beach held on for a close win.
The Final Score
Rainier Beach 55, Seattle Preparatory 52.
Top Performers:
Rainier Beach
Grace Williams- 20 points
Seattle Preparatory
Marie Hauck- 15 points