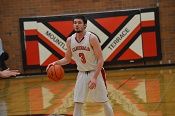 ---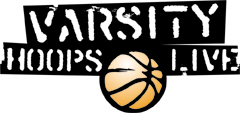 King's Captures 1A District Title Over Seattle Academy

Friday- February 20
2015
Boys
1A
District 1/2
Mountlake Terrace High School
1st
2nd
3rd
4th
Final
King's
15
9
16
8
48
Seattle Academy
2
6
14
9
31
---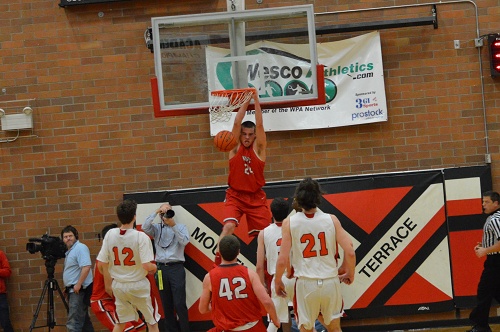 King's Sophomore Corey Kispert
In the face of adversity, friends and family that come together are able to respond in a positive way. The King's Knights experienced a frightening moment last week after winning a league title when their team bus flipped and injured a number of players. Thankfully, tragedy was averted as minor injuries were the extent of the crash. With more basketball to be played, the King's High School community rallied around their team to continue their quest for a state championship. However, there was a challenger from Capitol Hill in the Seattle Academy Cardinals that was hungry for a district title on Friday night at Mountlake Terrace. Both teams already punched their tickets to the big dance, but important seeding implications were at stake.
The enormous King's crowd with "Saved for a Reason" emblazoned on their tee shirts had plenty to cheer about early when the Knights built a double digit lead before the Cards registered their first points. Calvin Kispert's 5-0 run to open the ballgame fired up Coach Skeen's bench. Trailing by a baker's dozen after one quarter, Seattle Academy needed to find a rhythm to erase the early deficit.
More of the same continued in the second frame as the lead ballooned to nearly twenty points. The Cardinals' inability to challenge the interior defense of KHS prevented them from finding high-percentage attempts in the paint. The commitment to isolation and jump-shooting was evident by SAS and in the first half, it led to a 16 point deficit heading into the locker room.
Early in the second half, the Cardinals continued to go to the three-point well in the hopes to claw their way back into the game. Eventually, the strategy paid dividends when some shots fell and the lead shrunk back to 11 at 30-19. Up to this point, King's had left quite a bit on the table as the lead certainly could have been 25 or more without missed opportunities and unnecessary turnovers. This proved not to haunt the Knight's because they emerged from the called timeout on a 10-2 run. Leading by 18 with one quarter to go, the outcome of the game was sealed. King's retained their double digit lead in the final frame to earn the victory and hoist the hardware for the District 1/2 1A title.
The Final Score: King's 48 Seattle Academy 31
Top Performers:
King's
Calvin Kispert & Noah Bundrant-12 points
Seattle Academy
Ben Gerke-13 points