---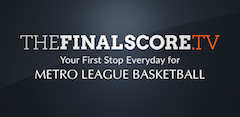 West Seattle Chops Timberline in Regional Rout
By Steve Dion
Saturday- February 25th
2017
Boys
3A
Regionals
Bellevue College
1st
2nd
3rd
4th
Final
Timberline
12
8
7
11
38
West Seattle
16
10
14
20
60
---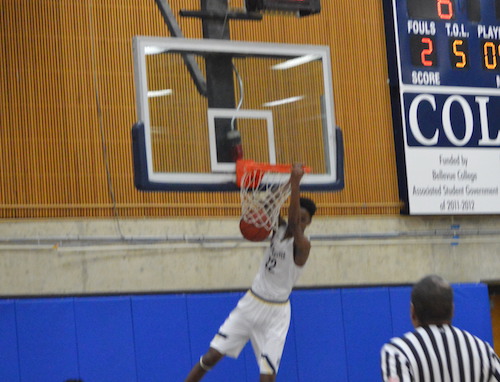 West Seattle Senior Yusuf Mohamed
In the 1pm Saturday afternoon state tournament seeding regional matchup at Bellevue College, West Seattle squared off against Timberline with a first round bye at the Dome on the line.
A closely contested first quarter featured a showcase guard matchup between Nate Pryor & Tariq Romain with the pair matching a half dozen in the opening frame. As the half wore on, the Wildcats were able to create separation as Anthony Giomi made his presence felt by knocking down a pair of triples which marked the margin held by West Seattle at halftime.
The third quarter began with key fouls to West Seattle's Yusuf & Abdul Mohamed which forced Keffrey Fazio to put in reserves for the majority of the third quarter. Unfortunately for Timberline, this opportunity to capitalize was not taken advantage of and they found themselves trailing by double digits heading into the fourth even with a strong effort by Blazers leading scoring Erik Stevenson entering double figures in the game.
Nate Pryor put a stamp on the contest in the final frame by netting five more points including a deep three en route to a game-high 21 as West Seattle's Cinderella season continues next Thursday at the 'Woodshed' with the first-round bye earned with the win over the Blazers.
The Final Score
West Seattle 60, Timberline 38
Top Performers:
West Seattle
Nate Pryor- 21 points
Timberline
Erik Stevenson- 10 points