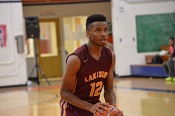 ---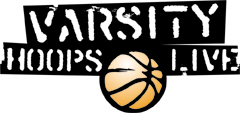 Rainier Beach Glides Past Lakeside in League Matchup
By Steven Dion
Friday- December 19
2014
Boys
3A
Metro
Rainier Beach High School
1st
2nd
3rd
4th
Final
Rainier Beach
23
21
26
17
87
Lakeside
18
12
18
20
68
---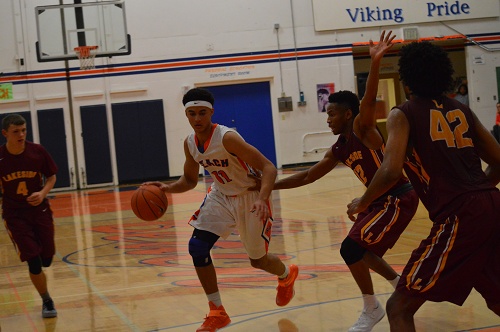 Rainier Beach Junior Keith Smith
Quality basketball is a guarantee on a Friday night inside Crawford Court at Rainier Beach High School. The reigning 3A champs hosted the Lakeside Lions in a Metro League showdown on Friday night as some of the top talent in the state would put their talents on display. Could the Lions pull an upset on the road?
Lakeside's dynamic guard Isiah Brown established his pivotal role on the team by scoring 13 of his team's 18 first quarter points. Beach countered with a balanced attack of point guards Shadeed Shabazz and Ivy Smith feeding Dejounte Murray and Keith Smith. The Vikings built a five point lead after one frame, but the slim margin kept the door open for the Lions. With increased intensity on the defensive end for Lakeside, they rebounded the ball well and found points at the other end. Mid-way through the second quarter, Mike Bethea called a full timeout because the scoreboard read 27-26 Rainier Beach. The Viking responded like they are accustomed to by closing out the half on a 17-4 run. Murray and Shabazz were major contributors to the surge of points to extend the halftime score to 44-30.
The Viking lead grew even more after the break as Keith Smith and Dejounte Murray knocked down some transition buckets at the cup. Ivy Smith tacked on seven in the third quarter also. Lion guard Connor Duffy provided a nice spark off the bench knocking down 10 points in the second half. Lakeside slowly cut the Rainier Beach lead and with over 5 minutes remaining, were trailing by single digits. However, RB closed out the second half like they did the first half and kept their undefeated record intact with a 19 point victory.
The Final Score: Rainier Beach 87 Lakeside 68
Top Performers:
Rainier Beach
Dejounte Murray-29 points
Lakeside
Isiah Brown-35 points