---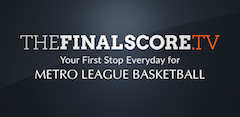 Mercer Island Stuns Undefeated Blanchet in SeaKing Semis
By Steve Dion
Thursday- February 16th
2017
Girls
3A
SeaKing
Bellevue College
1st
2nd
3rd
4th
Final
Mercer Island
13
8
19
10
50
Bishop Blanchet
17
14
3
10
44
---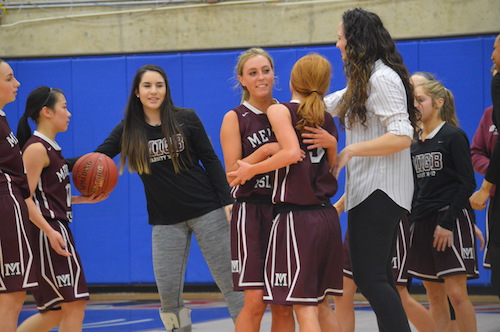 Mercer Island Islanders
The lone undefeated team in 3A Bishop Blanchet fresh off their Metro League championship put their perfect record on the line in the SeaKing semifinal round against a tough Mercer Island team hailing from the KingCo conference. The winner would earn a trip to the Saturday night district final game against West Seattle who punched its ticket earler in the afternoon.
Blanchet wasted no time in securing a lead which was heavily influenced by Annie Maher's strong performance in the low block. Mercer Island relied on the perimeter jump shot for a big chunk of their point total with Jessie Stenberg knocking down a trio of buckets from beyond the arc. Trailing by ten at the break, could Mercer Island climb back in to accomplish a statement win?
A tremendous full-court effort by the Islanders in the third quarter stunned the Braves and they were never able to fully bounce back. Anna Luce outscored Blanchet on her own in the second half in a 26 point outburst, 15 of which coming in the second half. More impressive Mercer Island's defensive stance only allowing 3 points in the third quarter to the 23-0 Braves.
Despite a late run to close the gap, Mercer Island held on to send a loud statement win as the playoffs progressively intensify.
The Final Score
Mercer Island 50, Bishop Blanchet 44
Top Performers:
Mercer Island
Anna Luce- 26 points
Bishop Blanchet
Annie Maher- 14 points