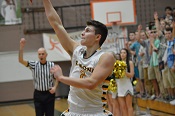 ---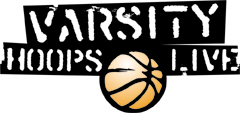 League Leading Issaquah Spoils Redmond Senior Night
By Steve Dion
Friday- January 29th
2016
Boys
4A
KingCo
Redmond High School
1st
2nd
3rd
4th
Final
Redmond
14
15
12
10
51
Issaquah
16
4
24
22
66
---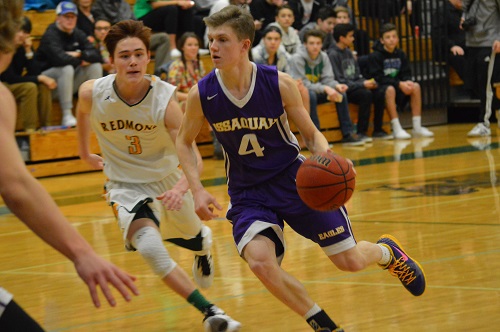 Issaquah senior Jason Crandall
The final home game on Redmond's schedule took place Friday night against league-leading Issaquah. The Mustang seniors were honored prior to the contest adding to the anticipation for the home crowd who understood the playoff implications it carried. The Eagles were carrying a slight edge over Woodinville for the division lead, so Issaquah had plenty to play for in this game as well.
IHS jumped out early to a 16-6 lead in which they simply knocked down shots despite an honest Redmond defensive effort. However, a switch flipped in the contest sparked by senior guard Kevin Carpenter as Redmond put together a 21-2 run which nearly extended to halftime. Redmond senior Sava Trifunovic registered 8 points in the half to help give the 'Stangs a 29-20 lead heading into the locker room.
Much like the start of the contest, Issaquah started the second half with some fire to quickly erase the deficit. Trevon Ary-Turner and Scott Kellum led the charge as the Eagles duo combined for 29 of their combined 38 points in the final two quarters. Within three minutes of the third quarter, the Redmond lead vanished. The 18-3 Issy run took the wind out the Mustang sails and the gap continued to grow. A 46 point second half proved too much for RHS and the Eagles avoided a pressure-packed ending to the game.
The Final Score
Issaquah 51, Redmond 36.
Top Performer:
Issaquah
Trevon Ary-Turner- 22 points