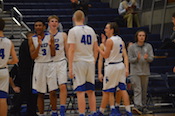 ---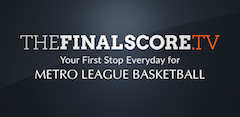 Nic Lynch Shines as Prep Rolls to State
By Steve Dion
Friday- February 24th
2017
Boys
3A
Regionals
Bellevue College
1st
2nd
3rd
4th
Final
Spanaway Lake
10
8
11
16
45
Seattle Prep
14
13
16
21
64
---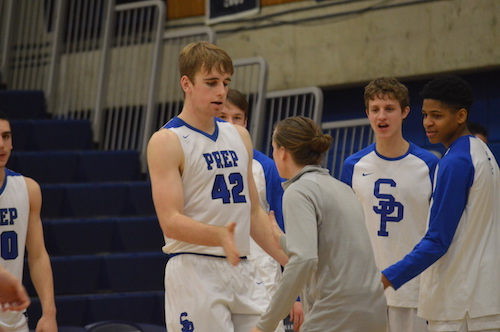 Seattle Prep Junior Nic Lynch
Regionals weekend at Bellevue College tipped off with a matchup between Metro & South Puget Sound as the Seattle Prep Panthers & Spanaway Lake Sentinels squared off to determine their placement at the Tacoma Dome next week.
The big man tandem for the Panthers of Nic Lynch and Collin Welp played a pivotal role in the ball game as the pair nearly outscored Spanaway Lake in the first half; Sentinels 18, Prep bigs 15 after one quarter. Despite having a half dozen scorers in the first half for Spanaway Lake, there was not an explosive performance by any one in particular like Prep's Lynch. An Alex Flor 3 at the halftime buzzer sent the Panthers into the locker room with a 27-18 lead.
As play continued, the crafty guard Aaron Nettles made his presence felt by burying three from downtown to extend the lead. Isaiah Turner carried the Sentinels on his shoulders down the stretch scoring a game-high 21, but it wasn't enough as another Nic Lynch surge in the fourth put the ballgame on ice. With the win, Seattle Prep will return to the Tacoma Dome next week.
The Final Score
Seattle Prep 64, Spanaway Lake 45
Top Performers:
Seattle Prep
Nic Lynch- 21 points
Spanaway Lake
Isaiah Turner- 21 points