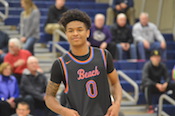 ---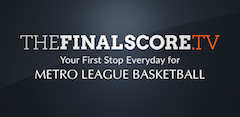 Beach Boys District Finale Bound
By Steve Dion
Thursday- February 16th
2017
Boys
3A
SeaKing
Bellevue College
1st
2nd
3rd
4th
Final
Seattle Prep
9
16
13
13
51
Rainier Beach
14
15
15
21
65
---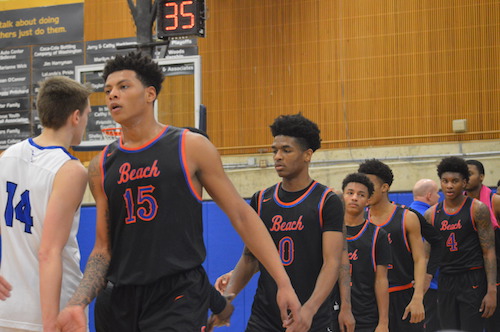 Rainier Beach Vikings
The defending 3A state champions Rainier Beach were back in action on Thursday afternoon following a big win against Garfield two days earlier to battle Seattle Prep for a trip to the district final game on Saturday night. Which Metro rep would move on?
The Vikings were successful in establishing their gameplan early while the Panthers stumbled out of the gates. Kevin Porter Jr. put his strong finishing ability on display early en route to a game-high 19 points in the ballgame. As the first half wore on, Seattle Prep garnered success with utilizing Nic Lynch in the post and cut the deficit to four heading into the break.
The pace of play increased as the game progressed and Rainier Beach's ability to get behind the Panthers in transition ultimately determined the outcome. Fred Roberson put a stamp on the game with a pair of tomahawk dunks despite a solid effort by Prep's other big man Collin Welp who finished with 15 to lead his team.
Bethea's Beach squad continues their quest to defend the 3A title on Saturday night by earning a district final berth.
The Final Score
Rainier Beach 65, Seattle Prep 51
Top Performers:
Rainier Beach
Kevin Porter Jr.- 19 points
Seattle Prep
Collin Welp- 15 points