---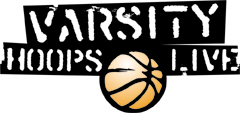 Saturday- March 2
2013
3A
Boys
Championship
Tacoma Dome
1st
2nd
3rd
4th
OT
Final
Rainier Beach
16
16
12
12
6
62
Lakeside
14
12
17
13
3
59
See complete game breakdown below
---

Rainier Beach Wins 3A Boys State Championship, Conquers Lakeside for
Third Time this Season
By Colin Caruso 
In their fourth matchup of the season, with the season series 2-1 in favor of the Vikings, the Lakeside Lions and the Rainier Beach Vikings faced off for the third and most valuable championship of the season. Beach won the Metro title, Lakeside won the district title, and this one was for all the marbles, lifting the state championship trophy in the Tacoma Dome.
Beach scored the first four points of the game, but Lakeside answered with a quick 7-0 run, sparked by five points from junior D'Marques Tyson. The remainder of the quarter was played close; these two teams are so familiar with each other it would be tough to expect big runs from either team. Elijah Foster for the Vikings had the quarter high with eight, and Beach took a 16-14 lead into the second.
The Vikings began the second with a 7-0 run, increasing the speed in the contest and capitalizing on costly Lakeside turnovers. Star Shaqquan Aaron for the Vikings heated up in the quarter, knocking down two three pointers to lead the Vikings to a 32-26 half.
Beach scored the first five points in the third but Lakeside quickly responded with an 11-0 run to tie the gamenbehind six points from senior Matthew Poplawski, his first points of the contest. The teams exchanged baskets to end the quarter with Beach taking a one point lead into the fourth.
Lakeside took an early lead in the fourth, but Elijah Foster came up big again for the Vikings scoring four straight to put Beach up one with 3:18 remaining. Tyson answered with a three with three minutes remaining to put Lakeside up two, and Poplawski added a layup to go up four with two minutes on the clock.
A pair of free-throws by Naim Ladd from Beach trimmed Lakeside's lead to just two, but Isabell responded for the Lions with a dribble drive layup with 1:08 on the clock to extend the lead to four, 56-52. Will Dorsey for the Vikings scored the next four points in the contest, knocking down two free throws and finishing on a spectacular layup to tie the game with 5.6 remaining.
Isabell caught the ensuing inbounds pass and drove right down the middle of the floor and was fouled but missed the front end with 1.6 remaining, sending the game to overtime.
Dorsey added four points in the overtime and Lakeside continued to struggle from the line, which came down to the difference in this game. Lakeside shot just 9/16 from the line in the game to Beach's 18/24, and Beach pulled out the win, 62-59 in overtime. Congratulations to the back to back champions!
Top Performers:
Rainier Beach
Elijah Foster (18 points, 10 rebounds)
Will Dorsey (15 points, 4 rebounds)

Lakeside
D'Marques Tyson (14 points, 10 rebounds)
Tramaine Isabell (21 points, 7 rebounds, 5 assists, 3 steals)