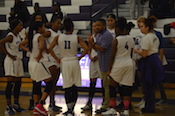 ---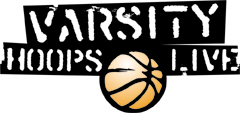 Garfield Survives Late Run By Beamer
By Steve Dion
Thursday- December 22nd
2016
Girls
3A/4A
Metro/NPSL
Garfield High School
1st
2nd
3rd
4th
Final
Todd Beamer
10
8
17
22
57
Garfield
21
14
5
20
60
---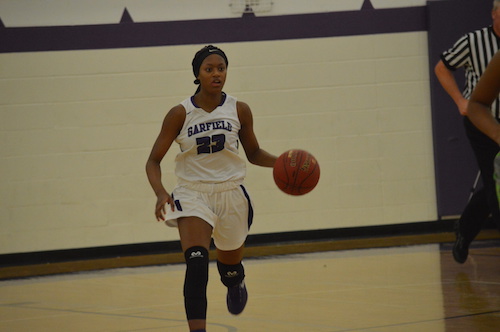 Garfield Sophomore Samaiyah Tolliver
A Thursday night non-league showdown featured Garfield and Todd Beamer heading into a brief holiday break before the hoops season continues.
The Lady Bulldogs had the upper hand in an tempo-contest during the first half completing their buckets in transitions and closing quarters strong. Tamia Mobley recorded 11 of her 13 points in the first two quarters including a mid-range jumper at the halftime buzzer which put her team up by 17 heading into halftime. The Titans countered with strong post play by Darion Brown who led Todd Beamer with 19 in the ballgame. Would the Titans rally in the final two quarters of play?
Garfield whose intensity carried them in the early stages of the ballgame began to play into Beamer's favor as the game progressed as the Titans forced turnovers and created fastbreak opportunities to cut the lead down to 5 heading into the final quarter of play.
Beamer's run continued throughout the fourth until they cut Garfield's lead down to a single point with 5:21 to play. Points were at a premium the rest of the way and Garfield led by a pair with under 30 tick on the clock. They were able to control the ball enough to force the requisite amount of free throw attempts to eventually dash Beamer's hope of sneaking in a late win.
The Final Score
Garfield 60, Todd Beamer 57.
Top Performers:
Garfield
Samaiyah Tolliver- 14 points
Todd Beamer
Darion Brown- 19 points