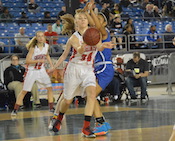 ---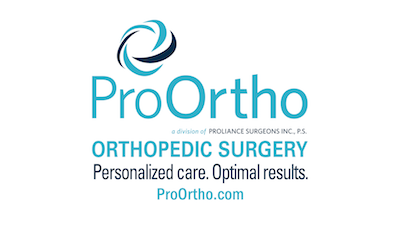 Snohomish Wins Panther Battle, Ousts Prep
By Steve Dion
Thursday- March 2nd
2017
Girls
3A
Hardwood Classic
Tacoma Dome
1st
2nd
3rd
4th
Final
Seattle Prep
3
8
11
14
36
Snohomish
15
15
9
14
53
---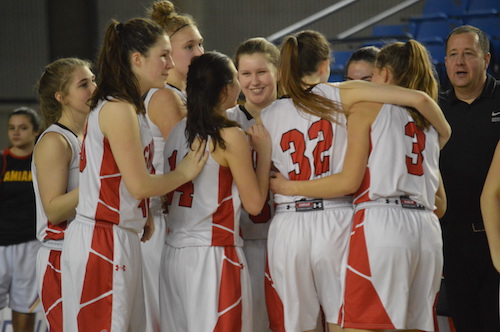 Snohomish Panthers
The lunchtime quarterfinal matchup in the girls 3A bracket featured Metro representative Seattle Prep fresh off a win against the defending champs Bellevue against 4A runner-up last season Snohomish. The winner would earn a trip to the semis and play the winner of Mercer Island against Kamiakin.
Snohomish jumped out of the gates ready to compete taking advantage of Kyra Beckman's strength in the low block. She led all scorers with 17 points in the ballgame. Seattle Prep was limited to a single field goal in the first quarter and were trailing by double digits early. As the half progressed, Prep was unable to find a rhythm and at the break found themselves trailing by 19.
When play resumed, Snohomish kept the pedal down and were able to maintain a sizable lead. Katie Brandvold and Maya Duchesne added 11 apiece. Seattle Prep got a baker's dozen from Marie Hauck who battled for a tough 31 minutes, but the lack of scoring options around her caused them to fall short. With the victory, Snohomish continues its quest to follow up last year's second place finish with a title.
The Final Score
Snohomish 53, Seattle Prep 36
Top Performers:
Snohomish
Kyra Beckman- 17 points, 7 rebounds
Seattle Prep
Marie Hauck- 13 points, 8 rebounds
---