---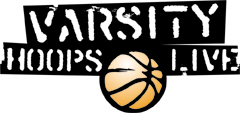 Saturday- Feb. 23
2013
4A
Boys
Regionals
Rogers High School
1st
2nd
3rd
4th
OT
Final
Todd Beamer
7
16
15
15
2
55
Central Valley
16
14
15
8
8
61
---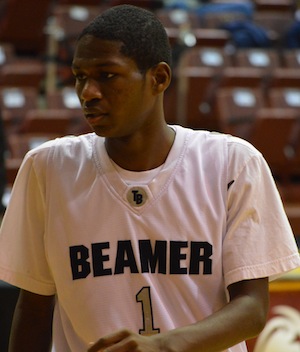 Todd Beamer Junior Quadir Williams
Central Valley holds off Todd Beamer in Overtime, Books their Ticket to Tacoma
By Colin Caruso 
In this winner to Tacoma, loser out contest, the Todd Beamer Titans clashed with the Central Valley Bears in the 4pm game at Rogers High School.  The Central Valley band kept the crowd enthused during timeouts and halftime; they brought great energy from Spokane.
Central Valley jumped on Todd Beamer immediately following the tip-off.  The Bears started the game on 10-0 run, sprung by two three pointers from senior Austin Rehkow in the first three minutes of the contest.
Todd Beamer was caught off guard by the run; Central Valley played with more energy and completely controlled the glass, recording six offensive rebounds in the quarter.
The Titans began their comeback mid-way through the second, sparked by back to back baskets by junior Michael Stansberry.  Beamer's outside looks began to fall, and Central Valley's three point looks were just inches off.
Beamer took the momentum into the locker room down seven, 30-23.
Beamer continued to chip away at the Central Valley lead in the second half.  A layup by Stansberry cut the Bears lead to just three, but the Bears responded with a quick layup of their own and a three by Rehkow to extend the lead back to eight.
In the final quarter, Beamer again came out with great intensity, led by Burch-Manning who converted on two quick baskets to cut the lead to three with five minutes to play.
Titan senior Juwan Flowers continued the run and added two free-throws and a three pointer with 1:33 remaining to give Todd Beamer their first lead of the contest, 53-51.  Bears junior Adam Chamberlain answered from the line, hitting a pair of free-throws to tie the game at 53.
Todd Beamer would have one more shot at the buzzer in the fourth, but it fell short to send the game to overtime.
The Titans scored first in overtime with 3:10 to play on a put-back by Burch-Manning as he was fouled, unfortunately he did not convert on the free-throw.  That basket turned out to be Beamer's final points.  Central Valley finished the game on an 8-0 run, four points from Rehkow and three points from junior Beau Byus to close out the Titans in overtime, 61-55.
Top Performers:
Todd Beamer
Trey Burch-Manning (19 points, 7 rebounds)
Juwon Flowers (14 points, 4 assists, 3 rebounds)

Central Valley
Austin Rehkow (21 points, 9 rebounds, 3 assists)
Beau Byus (16 points, 12 rebounds, 2 blocks)