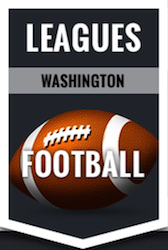 ---
2016 Coach Interview
Ellensburg – Head Football Coach
Randy Affholter
The Ellensburg Bulldogs have advanced to the quarterfinal round of the 2A football tournament with Coach Randy Affholter at the helm and the Sedro-Woolley Cubs on tap. He talks about the identity of the program he has built and the adversity his team has overcome this season. He also previews the matchup versus Dave Ward's tough Cubs squad and how the 2A bracket has shaped up.
To catch the complete interview with Ellensburg Coach Randy Affholter,
simply click on the PLAY BUTTON below.