Tag Archives:
west seattle-nate pryor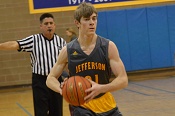 ---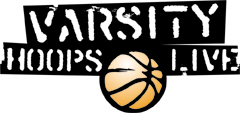 West Seattle Depth Too Much for Jefferson
By Steve Dion
Friday- December 23rd
2015
Boys
4A/3A
SPSL/Metro
West Seattle High School
1st
2nd
3rd
4th
Final
Thomas Jefferson
13
9
6
7
35
West Seattle
21
15
21
12
69
---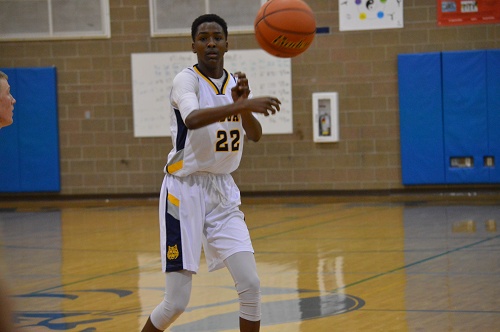 West Seattle junior Yusuf Mohamed
A light slate of games on Wednesday night before Christmas Eve included an interleague clash between Thomas Jefferson from the South Puget Sound League and host West Seattle of the Metro League. The game started with an energetic, up-tempo pace as both teams established a run-and-gun scoring approach. West Seattle gained some separation when they started to heat up from the perimeter. Tyler Lenzie drained three buckets from downtown in the first half including one at the buzzer heading into the break giving the Cats a 14 point margin after two quarters. The Raiders needed a second half rally and to close quarters strong to climb back into the game; would the home team falter?
The first few minutes of the third frame were pivotal in determining the outcome of the game as Jefferson had quality chances around the basket, but couldn't convert. Meanwhile, the Wildcats strung together a series of successful possessions that pushed the lead out of reach of the opposition. Nate Pryor recorded 10 points in the third quarter alone as part of a game-high 15 points. Coach Fazio began to incorporate his entire roster into the game and West Seattle ended with 10 scorers in the ball game. Jefferson was gassed down the stretch and could not muster a comeback. The Raiders were led by Darius Anderson's nine points in the game and a breakaway dunk by Tarence Taylor.
The Final Score
West Seattle 69, Thomas Jefferson 35
Top Performers:
West Seattle
Nate Pryor- 15 points
Thomas Jefferson
Darius Anderson- 9 points