Tag Archives:
west seattle-yusuf mohamed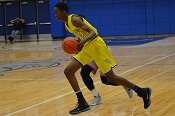 ---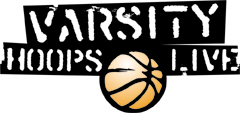 Rainier Beach Cruises Past West Seattle in Must-Win District Contest
By Steve Dion
Friday- February 19th
2016
Boys
3A
SeaKing
Bellevue College
1st
2nd
3rd
4th
Final
West Seattle
8
7
11
14
40
Rainier Beach
17
13
16
25
71
---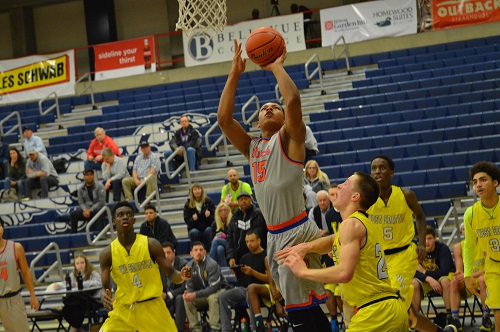 Rainier Beach junior N'Kiel Nelson
Rainier Beach punches its ticket to a must-win SeaKing consolation game on Saturday with a comfortable win against West Seattle. Kevin Porter's 11 first-half points helped the Vikings gain a big lead at the half which continued to grow as the game wore on. Wildcat junior Yusuf Mohamed led his team with 13 including a pair from beyond the arc.
However, the emergence of Sam Cunliffe in the third and fourth quarters allowed Rainier Beach to cruise to a 71-40 victory. After the game, Cunliffe talked about the team's mindset right now stating, "We just want to get one game at a time. Our goal right now is to get to the state championship." When asked about work their way to regionals after an opening round loss in districts, he added, "Losing to O'Dea and the things that have happened, our team has come together after that loss."
With the win, Beach meets Mercer Island on Saturday with the winner claiming the fifth and final seed to qualify for regionals. West Seattle's season comes to an end with reason for optimism moving forward given its young talent.
The Final Score
Rainier Beach 71, West Seattle 40.
Top Performers:
Rainier Beach
Sam Cunliffe- 17 points
West Seattle
Yusuf Mohamed- 13 points