---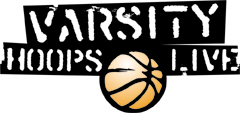 Beach comes Roaring back after the Holiday Break
By Staff
Tuesday- January 3rd
2017
Boys
3A
Metro
Blanchet High School
1st
2nd
3rd
4th
Final
Rainier Beach
28
9
12
29
78
Bishop Blanchet
8
11
10
17
46
---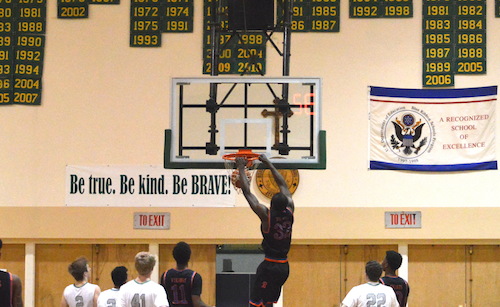 Rainier Beach Junior Nehemie Kabeya rings in the New Year
Mike Bethea and the Rainier Beach Vikings were hungry to get back to league play after the holiday break. The Vikings jumped out to a quick 20-0 lead in the first quarter and never looked back against the Bishop Blanchet Braves.
Beach took the energy out of the crowd early and played a conservative game after the first frame. Bethea used this game as a teachable moment and had the chance to give each of his players some meaningful minutes on the court. The Braves never gave up but the Vikings had full control of the game from the outset.
Rainier Beach junior Kevin Porter led all scorers with 29. He hit from everywhere on the court as he dropped in 4 three pointers. Fred Roberson also finished with a strong 17 on the night.
The Beach will host cross town rivals Franklin Friday Night starting at 8:30pm. Be sure to get to the gym early for this high energy match-up between the Quakers and Vikings.
The Final Score
Rainier Beach 78, Bishop Blanchet 46.
Top Performers:
Rainier Beach
Kevin Porter, Jr. – 29 points
Fred Roberson – 17 points
Khalil Shabazz – 9 points
Bishop Blanchet
Maui Sze- 15 points