---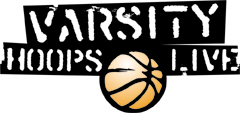 Bush Steers Blanchet to Metro Championship
By Steve Dion
Wednesday- February 8th
2017
Girls
3A
Metro Semifinals
Alaska Airlines Arena
1st
2nd
3rd
4th
Final
Garfield
17
14
11
13
55
Bishop Blanchet
18
12
19
14
63
---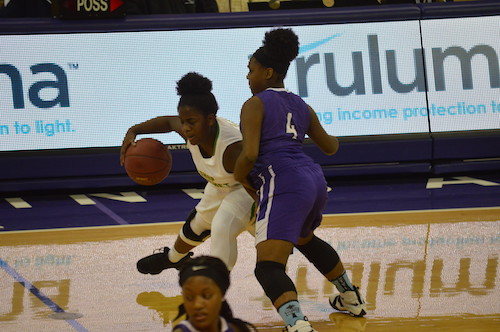 Bishop Blanchet Senior Taylor Chambers
The second Metro girls semifinal game at Alaska Airlines Arena featured the undefeated top-ranked Bishop Blanchet Braves and a surging Garfield squad.
It was a neck-and-neck ballgame throughout the first half with both teams' primary playmakers finding the cup. Blanchet's rock down low Jadyn Bush recorded 15 of her game-high 29 in the first two quarters. On the other side, Lady Bulldogs guard Juanita Agosto thrived on transition opportunities as she is accustomed to. Leading by a point at the break, could Garfield hand the Braves their first loss of the season?
Bush picked up where she started by cobbling together a tremendous third quarter that propelled them into the late stages of the game. However, Garfield wasn't finished. Sam Tolliver knocked down some big three pointers to trim the lead, but the clock quickly became the enemy and Blanchet's lead held to send them to yet another Metro League Championship game on Friday night against West Seattle.
The Final Score
Bishop Blanchet 63, Garfield 55
Top Performers:
Bishop Blanchet
Jadyn Bush- 29 points
Garfield
Juanita Agosto- 14 points