---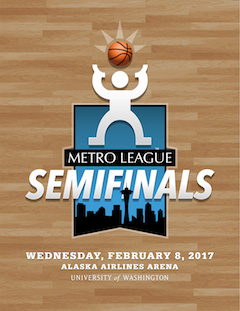 Garfield Conquers Rainier Beach, Plays Nathan Hale in Metro Final
By Colin Caruso
Wednesday- February 8th
2017
Boys
3A
Metro Semifinals
Alaska Airlines Arena
1st
2nd
3rd
4th
Final
Rainier Beach
24
18
14
14
70
Garfield
25
16
15
20
76
---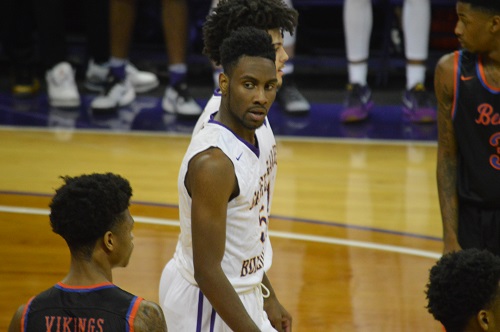 Garfield Senior Jaylen Nowell
In the fourth and final game at historic Hec Edmundson Pavilion and Alaska Airlines Arena, the defending state champion Rainier Beach Vikings took on the Garfield Bulldogs for a trip to the Metro finals to face Nathan Hale.  These two programs have produced the last seven state champions for Washington State boys 3A basketball.
Defense was relatively non-existent in the beginning of the game, with 12 total points scored in the first minute of play.  The strenuous pace and back and forth transition play continued throughout the first, with Garfield taking a 25-24 lead into the second quarter.
The transition heavy first quarter changed to a half court set heavy second quarter.  Both coaching staffs knew their teams could not keep the frantic pace for the 32 minutes of play.  Rainier Beach took a slim 42-41 lead into the break.
Beach extended their lead to as many as 8 points in the middle of the third, but the Bulldogs would not go away.  In the waning moments of the third, Garfield converted on a layup, and an immediate steal by Jaylen Noel led to a three point play for the Bulldogs, who trailed by just two.  Kevin Porter traveled on the next Rainier Beach possession and a layup at the buzzer from Daejon Davis of Garfield tied the game at 56 going into the final frame.
Two early mid-range jumpers from J'Raan Brooks put Garfield in front by four early in the fourth, but a Khalil Shabazz Beach three pointer and layup brought Beach back in front.  Noel followed with back-to-back layups for the Bulldogs, pushing the lead to three for Garfield.  Two free throws from the Vikings cut the lead to just one with under two minutes to play.  After Davis went one for two from the line, the Vikings turned the ball over late in the shot clock, handing the ball back to the Bulldogs with one minute remaining.
Eddie Turner of the Bulldogs converted on a runner after a Garfield timeout, and a turnover by Rainier Beach led to another Garfield possession.  After drawing a foul, Davis missed the front end of a one and one, the rebound to Kevin Porter for Beach who was fouled in transition.  He made both free throws to cut the Bulldog lead to two with 30 seconds on the clock.
Rainier Beach was forced to foul, and Eddie Turner made both free throws to put the Bulldogs up four with 17 seconds remaining.  A missed three from Porter and a rebound to the Bulldogs sealed the deal for Garfield, who won 76-70 and will take on #1 in the country Nathan Hale on Friday.
The Final Score
Garfield 76, Rainier Beach 70
Top Performers:
Garfield
Jaylen Nowell- 28 points
Rainier Beach
Kevin Porter Jr.- 23 points