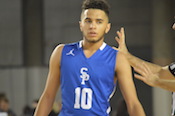 ---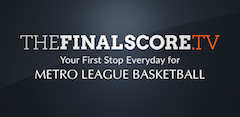 Seattle Prep Deals Timberline Defeat, Advance to Quarters
By Steve Dion
Wednesday- March 1st
2017
Boys
3A
Hardwood Classic
Tacoma Dome
1st
2nd
3rd
4th
Final
Seattle Prep
18
13
25
15
71
Timberline
7
14
19
13
53
---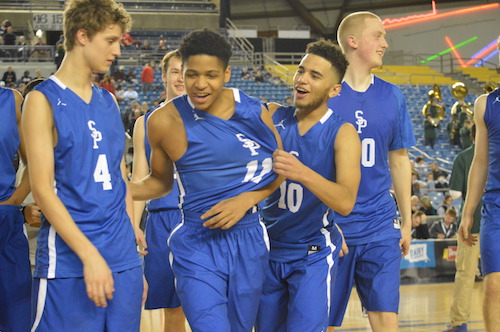 Seattle Prep Panthers
Early March is the optimal time for a team to be peaking with its best play. For the Seattle Prep Panthers, they are doing just that.
The opening round of the Hardwood Classic featured 11th seeded Prep battling against counterpart to the south in the Timberline Blazers. Which team would advance to the quarterfinals to face undefeated Lincoln?
Mike Kelly's Panther squad jumped out to a big lead early scoring a dozen before the Blazers found the scoreboard. It wasn't until late in the first quarter when Timberline recorded its first points on an Erik Stevenson bucket in the paint. Collin Welp's dominant effort in this ballgame was evident early as the senior post's jump shot was falling in addition to controlling the paint. Despite leading by double digits at the break, a late surge by Timberline when the Prep attack stalled put the game within reach heading into the second half of play.
When play resumed, the pace increased and the change favored Seattle Prep whose strong transition game led by Kalu Stricklin & Collin Gale contributed to a 25 point outburst in the third. Additionally, Welp buried some shots from the perimeter and Nic Lynch added a dozen in the low block to extend the lead. Timberline tried to keep pace with some tough shots by Tariq Romain and Hunter Campau but the fate of the game gradually became clear.
The final frame was dominated by a gradual increase in reserves inserted to play by both sides to run down the clock with Prep's victory looming. When the dust settled, the Panthers won in convincing fashion as they move on to face the Abes tomorrow.
The Final Score
Seattle Prep 71, Timberline 53
Top Performers:
Seattle Prep
Collin Welp- 22 points, 7 rebounds
Timberline
Tariq Romain- 12 points, 3 steals
---