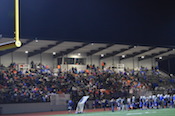 | Thursday | Sep 29th | 2016 | 4A/3A | Boys | Football |
| --- | --- | --- | --- | --- | --- |
| Art Crate Field | 1st | 2nd | 3rd | 4th | Final |
| Arlington | 0 | 0 | 6 | 0 | 6 |
| Graham-Kapowsin | 27 | 20 | 0 | 0 | 47 |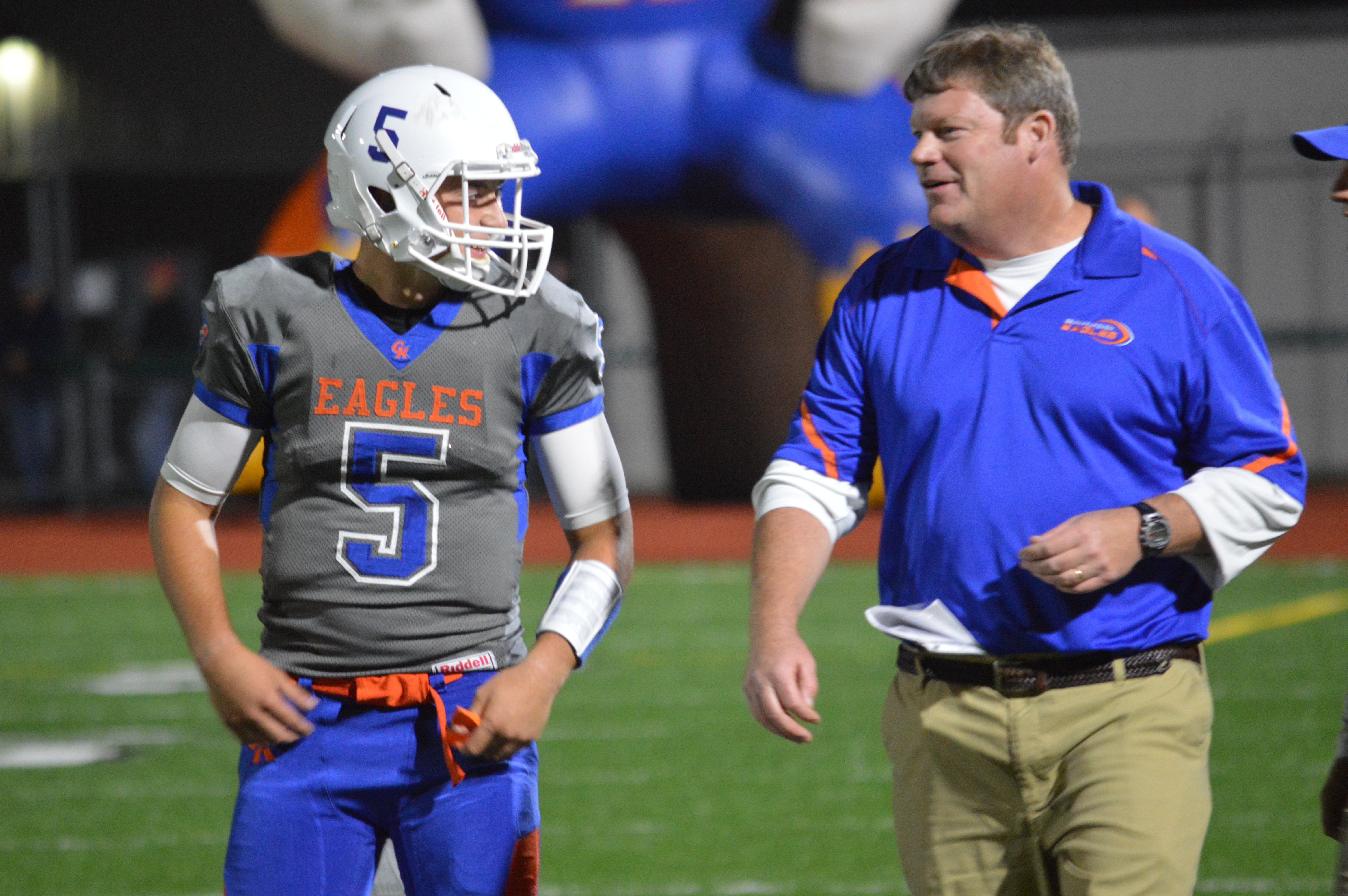 See game recap below
---
By Steve Dion
Thursday night featured a clash of Eagles as Arlington ventured down to Art Crate Field to take on Graham-Kapowsin. This game could not start fast enough for both team coming off losses: a dramatic shootout with Sumner for GK and a lopsided affair against Ferndale for Arlington.
Kapowsin wasted no time exerting their dominance. The opening drive resulted in a 23 yard touchdown run by Zack Navarrette-Smith. The floodgates were just beginning to open.
Before the first quarter concluded, Aaron Olmos recorded a pair of scores and Jeremiah Kekoa returned an interception 61 yards to the house.
The running clock was implemented before the first half concluded.
Arlington showed tremendous toughness despite the lopsided score and were able to keep GK from scoring in the second half.
A few solid carries from Tallen Williams out of the backfield helped move the chains within striking distance. Arlington finished the drive with a 7-yard strike from Anthony Whitis to Griffin Gardoski.
The second half concluded rapidly and the home team walked away with a convincing win.
The Final Score:
Graham-Kapowsin 47, Arlington 6.
Top Performer
Graham-Kapowsin
Aaron Olmos-3 TDs (2 rush, 1 rec)
Arlington
Griffin Gardoski-7 yd rec TD