---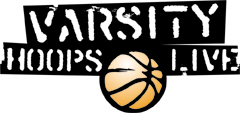 Spanaway Lake Avenges December Loss to Puyallup with Saturday Win
By Nic Beckman
Saturday- January 9th
2016
Boys
4A
SPSL-South
Puyallup High School
1st
2nd
3rd
4th
Final
Puyallup
20
12
15
15
62
Spanaway Lake
13
12
23
19
67
Saturday night basketball at PHS brought the Sentinels of Spanaway Lake into the valley both teams coming off wins over the Rogers Rams, the difference was the rest and free throws. The Vikings got out to a quick lead hitting 4 3's in the opening period after their win on Thursday, tallying 20. The Sentinels, on the other hand, seemed to need a little warm up after four days off as they went 4-8 from the line missing two front ends of one and ones as they got into the bonus with more than a minute left in the first to end with 13. The Vikings would maintain their 7 point lead through the 2nd quarter, but fouls added up to help keep Spanaway Lake close. Going 9-17 from the free throw line in the first half, the Sentinels kept pace matching the Vikings 12 2nd quarter points, at halftime Puyallup up 32-25 but four players with 2 fouls each and one with 3 personal fouls would limit the trapping pressure the Vikings normally applied as the third quarter unfolded.
Spanaway Lake's 6'3" sophomore wing Isaiah Turner hit a pair of 3's to contribute 10 points to his teams 23 point 3rd quarter nearly matching their first half total. The Vikings leading scorer Deven Neff who had 14 at the break added 8 more in the third and would end with a game high 26, but the 23-15 difference in the period had Spanaway Lake holding a one point lead going into the final quarter 48-47. Momentum stayed with the Sentinels as the foul problems for Puyallup inhibited their normal frenetic pace. SLHS seniors Jeremiah Williams with 12 2nd half points and Spencer Lemisio's 10 added with 17 from Turner combined for 39 of the team total 42 points in the 3rd and 4th quarters. The Sentinels went 16-28 for the line as compared to the Vikings not getting to the bonus in either half and only getting 9 attempts from the stripe for the entire game, hitting only 4.
In typical Coach Scott Campbell PHS fashion the Vikings did hit 12 three's on the night, Tony Gutierrez and Deven Neff each with 5 three's, Gutierrez would finish with 16 as the only other Viking in double digits. The Sentinels lead by the 22 of Isaiah Turner would end with four players in double digits, Jeremiah Williams 15, Divante Moffitt 14 and Spencer Lemisio's 12 as Spanaway Lake would out last the Vikings 67-62 giving Puyallup only their second loss on the season and avenging the December 8th loss to PHS at Spanaway Lake 74-60.
The Final Score
Spanaway Lake 67, Puyallup 62.
Top Performers:
Spanaway Lake
Isaiah Turner- 22 points
Jeremiah Williams- 15 points
Puyallup
Deven Neff- 26 points