---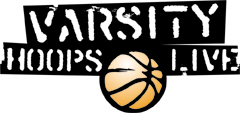 Puyallup Grabs First Round District Win Over South Kitsap
By Nic Beckman
Wednesday- February 10th
2016
Boys
4A
Districts
Puyallup High School
1st
2nd
3rd
4th
Final
South Kitsap
13
17
14
11
55
Puyallup
11
23
11
14
59
First round play in West Central District 3 action had the Wolves of South Kitsap crossing the Narrows bridge to play at Puyallup. The Vikings with the timely return of second leading scorer Tony Gutierrez back from a quadriceps injury that has kept him out of action for nearly a month were happy to be playing at home. A fast paced first quarter saw South Kitsap with all five of the Wolves starters getting buckets and the first foul of the game whistled with just 3.4 seconds left in the period. Wolves on top 13-11 heading into the second. Six 3's, 2 each by Jaden Vollmen, Landen Neff and Tony Gutierrez had the Vikings up 34-30 at half. It was Daniel Tomkiewicz with 9 second quarter points who led all scorers at half with 11.
Coach John Callaghan's SK team kept pace with the Vikings with another 8 points from Tomkiewicz, who would tie the game at 42 with a 3 followed by Isaiah Lewis in the lane and the Wolves were up 44-42 with under 2 minutes left in the third. Gutierrez with 3 first half 3's added another with 1:35 left to give Puyallup back the lead 45-44 heading into the final 8 minutes. Vikings coach Scott Campbell turned up the Viking pressure and kept the Wolves from scoring for more than 4 minutes. Puyallup built the lead to 54-44 until an Eric Wattree free throw broke the drought, bringing the lead back under 10 at 54-45 with 3:24 remaining. Wattree would add 7 more points in the period and end with 16 on the night, while teammate Daniel Tomkiewicz with four 3's in the game, would lead SK with 22. The lead would prove too much as Puyallup would hold on behind the game high 23 points of Tony Gutierrez, getting 6 from beyond the arc. The Final Score Puyallup 59 South Kitsap 55.
Puyallup moves on in the winners side of the bracket to meet Curtis on Friday at Mt. Tahoma, 7:45pm tipoff. South Kitsap will head to Auburn HS to battle Kentlake in a loser out game, also with a 7:45pm tip.
The Final Score
Puyallup 59, South Kitsap 55.
Top Performers:
Puyallup
Tony Gutierrez 23
Jaden Vollmen 9
Deven Neff 9
South Kitsap
Daniel Tomkiewicz 22
Eric Wattree 16
Isaiah Lewis 8