---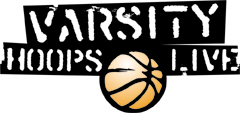 Puyallup Survives Defensive Battle With Braves
By Nic Beckman
Tuesday- January 19th
2016
Boys
4A
SPSL
Puyallup High School
1st
2nd
3rd
4th
Final
Bethel
6
13
10
3
32
Puyallup
16
10
11
8
45
The Puyallup Vikings coming off an 84-80 loss to division leader Curtis were back at home Tuesday night to host the Bethel Braves. Dakaline White, 6'1" senior for Bethel got the opening two buckets as the Braves got up 4-2, that would prove to be their last lead. The short handed Viks squad looked for scoring as their second leading scorer, Tony Gutierrez was unable to play due to injury. They had seven players score in the first quarter and finished the first up ten, 16-6.
PHS up 20-6 and in the bonus at 6:41 of the second had the game looking to get out of hand. But the Braves weren't going easy, as Jon Taimanglo and Matt Anderson both hit 3's and Brian Shaffer added 5 in the quarter going on an 8-1 run to pull back within 7 at 21-14. Viking leading scorer senior Deven Neff, in early foul trouble went 3-4 from the line was held to just 3 points at the half, while sophomore brother, Landen Neff led the team with 8 points, 4-6 from the line as the team collected 11-16 free throws in the first half. Puyallup up 26-19 at the break.
Brian Shaffer had 7 points for the Braves but also picked up 3 personal fouls would pick up his 4th at 6:11 of the third and finish with 7. On the Viking side, Deven Neff earned his 3rd personal foul just 23 seconds into the quarter and before Coach Campbell could get a sub in, Neff was called for his 4th at 6:21 of the 3rd. He would end up with 3-4 from the line in the 4th matching his first half for 6 points from the stripe and 0 field goals never getting into the flow due to foul trouble. Leo Muchiri, 6'0" senior guard for Bethel found his range in the 3rd getting two from beyond the arc and a midrange for all 8 of his points. The Braves would get just 10, as White would add 2. Jaden Vollmen, 6'1" senior for the Viks answered with two 3's of his own and 3-4 from the line for 9 of the Vikings 11 points, helping his team to a 37-29 lead after the 3rd.
The Vikings defense was able to hold Bethel to only three 4th quarter points. The Braves without a field goal until Dakaline White's bucket under 1:00 left. Puyallup found themselves at the line 7 times in the quarter going 4-12 along with field goals from Brooks Balmer and Landen Neff totaling 8 to get the win. Free throws would be the difference on a night when scoring was at a premium, Puyallup with a 16 point advantage from the line would win!
The Final Score
Puyallup 45, Bethel 32.
Top Performers:
Puyallup
Jaden Vollmen- 16 points
Landen Neff- 10
Bethel
Dakaline White- 8 points
Leo Muchiri- 8 points