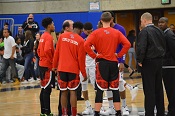 ---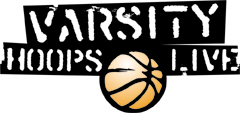 Garfield Proves Strength in Regional Victory Over Rams
By Steve Dion
Saturday- February 27th
2016
Boys
3A
Regionals
Bellevue College
1st
2nd
3rd
4th
Final
Wilson
11
26
26
17
80
Garfield
33
29
26
30
118
---

Garfield Bulldogs
Defending 3A champions Garfield entered this season as a clear favorite to repeat in 2016 given their returning core group and added talent this year. Saturday's regional contest with Wilson served as the Bulldogs final step to get back to the state tournament.
Wilson found themselves in a tough situation early when Garfield's defense strung together a series of turnovers leading to transition buckets. This stifling defensive display resulted in 33 big first quarter points. The Rams were able to match the 'Dogs bucket for bucket as the half progressed including five finishing with double digits led by senior captain David Jenkins Jr. who ended with 19. However, the halftime lead created by knock-down Jaylen Nowell jumpers and Terrell Brown slashing to the cup gave them an edge they would not put in jeopardy.
As the second half wore on, Wilson's Nate Fisher found a groove recording a cool 17 points on 6/7 shooting, but former Wilson Ram Alphonso Anderson netted 20 in addition to 8 rebounds. This proved enough to eventually put this game on ice. Afterwards, Anderson talked about facing former friends on Wilson saying, "It was fun playing against the old guys. Dave, Montre; been playing with them since I was little." When asked about the depth of this talented Bulldogs roster, Anderson responded, "We've got pretty much ten division-1 basketball players on the team. At practice, we get each other better." Finally, he said the defensive intensity shown is a result of the team's eagerness on offense and that, "Defense leads to dunks, so as many steals as we can get, the more dunks we get!" Ed Haskins finds himself three wins from three state titles in a row, can Garfield complete the task at hand?
The Final Score
Garfield 118, Wilson 80.
Top Performer:
Garfield
Alphonso Anderson- 20 points, 8 rebounds
Wilson
David Jenkins Jr.- 19 points, 4 rebounds