---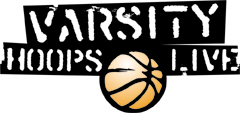 Garfield's Big First Half Leads to Win Over Seattle Prep
By Colin Caruso
Friday February 7th
2015
Boys
3A
State
Tacoma Dome
1st
2nd
3rd
4th
Final
Seattle Prep
17
13
17
13
60
Garfield
25
21
7
11
64
---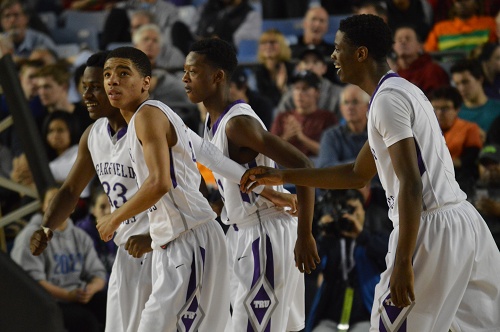 Garfield Bulldogs
Coaches will always tell you it is difficult to beat a team three times. The fate of the Bulldogs lay in those circumstances Friday night, as the final four teams in 3A boys all came from the same league, the Seattle Metro league.
This matchup is distinctly size versus speed. The Panthers start three players over 6 foot 7 and the Bulldogs don't have a single player above 6 foot 6. But speed has prevailed in their previous matchups, with the Bulldogs controlling the pace and the game.
The speedy Bulldogs set the pace early, amassing 19 points to the Panthers nine in under five minutes of play. But back to back threes by the Panthers put them right back in the game. Garfield held an eight point lead going into the second.
The eight point lead ballooned to 20 quickly, with seemingly every player on Garfield getting in on the action. Coach Haskins uncharacteristically used ten players in the first half. His team is typically 5-6 deep, but he opened up his bench and let them roll over the Panthers in the first half. They led by as many as 24 in the second, but the Panthers cut it to 46-30 at the half.
Garfield's heat in the first half turned to ice in the third. They scored just four points in the first six minutes of the quarter, allowing the Panthers to cut the lead to eight. The bleeding continued to for the Bulldogs, as there seemed to be a seal over their basket. The Panthers trailed by just six entering the fourth.
Prep kept their momentum early in the fourth. A Colin Welp three for the Panthers cut the Garfield lead to just three, 56-53 with 5:30 to play. The three point lead was maintained for the next three minutes as neither team was able to convert on the offensive end. Jaylen Nowell broke the cold streak with a pair of free-throws to push Garfield up 60-55 with 1:30 on the clock. Aaron Nettles responded for the Panthers with a mid-range jumper, cutting the lead back down to three with under one minute to play.
Nowell answered again for the Bulldogs, converting on a spin move floater off the glass to extend the lead back to five with 32 seconds on the clock. The ensuing possession resulted in another Welp three pointer, electrifying the Panther crowd, now just down 2 with 10 seconds to go. The Panthers, forced to foul, fouled Terrell Brown, who hit both free throws, icing the game with a four point lead. A Jack Stewart three for the Panthers missed just long, and the Bulldogs took the contest 64-60.
Top Performers:
Seattle Prep
Jack Stewart and J'Raan Brooks – 16 points each
Garfield
Jaylen Nowell – 21 points
Alphonso Anderson – 16 points, 10 rebounds, 4 steals