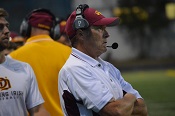 | Friday | Sep 9th | 2016 | 3A | Boys | Football |
| --- | --- | --- | --- | --- | --- |
| Memorial Stadium | 1st | 2nd | 3rd | 4th | Final |
| Shelton | 0 | 6 | 0 | 0 | 6 |
| O'Dea | 0 | 17 | 21 | 7 | 45 |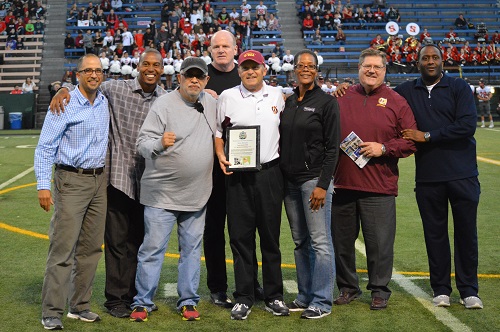 See game recap below
---
Coach Kohler Earns 300th Career Victory as O'Dea Downs Shelton in Memorial Classic
By Steve Dion
The Friday nightcap of the Memorial Classic matched the Shelton High Climbers of the newly created South Sound Conference against O'Dea whose legendary Coach Monte Kohler entered with a chance to cross a significant milestone which is 300 career wins as head coach of the Irish.
A slow start for both teams was the result of tight defense and erratic passing attempts from each offense. O'Dea struck first when their staunch offensive line opened a massive running lane for Parker D'Anna allowing the junior tailback to glide to the endzone. Minutes later, Connor Gregoire benefited from the same treatment for a touchdown of his own adding to O'Dea's lead. Shelton recorded six before the break, but had an uphill battle in the second half.
The second half can be simply classified as 'The Hunter Franco Show' as the senior running back busted loose three times for long touchdown runs of 47, 51, & 44 yards respectively. This outburst proved too much for the Climbers when paired with the Irish defense clamping down in the final two quarters without allowing Shelton to score. At the end of the night, O'Dea moves to 2-0 and Coach Kohler earns win number 300 of his legendary coaching tenure.
The Final Score:
O'Dea 45, Shelton 7.
Top Performer
O'Dea
Hunter Franco- 3 TDs (44, 47, 51)