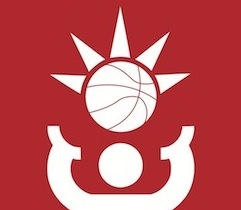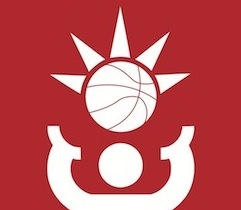 2016 Christmas Classic
Top Teams Square off on Saturday, December 10th and Sunday, December 11th

A special holiday basketball tournament will take place in Vancouver, Washington December 10th and 11th.  Local venues will host the top club and school boys/girls teams from around the Pacific Northwest at the 2016 Christmas Classic. These 10U-14U teams will go head-to-head all weekend long for the right to be named Champion on Sunday.
The 2016 Christmas Classic brings teams together from Portland, Vancouver and Seattle-Tacoma for hoops and more. "Our hope is that the Christmas Classic is a way to bring people together who wouldn't normally get to play each other," said DeLano Morgan. "Vancouver is an amazing community and it has embraced this event supporting local non-profits with strong support from community partners. We feel fortunate to have community leaders, business partners, and friends support our initiative to bring families and communities together."
A special guest speaker will be joining us at 10am to address the teams and fans in attendance. The weekend should prove to be a great basketball weekend while enjoying the best of SW Washington. Christmas Classic is proud to benefit Evergreen School District, Seton Catholic Boosters and the Share House with a portion of the proceeds.
1st Game
Team 1st Game Schedule – Click Here
Complete Weekend Schedule will be posted at 11PM Friday Night.
Team Registration
Step 1: Complete Registration Form
Tournament Registration – Click here
Step 1: Complete Registration Form
Tournament Registration – Click here
Step 2: Once your team is a confirmed participant:
If the Tournament Director has confirmed your team's participation in the Christmas Classic, all team registration payments are due by Friday, December 2, 2016.
All checks are made payable to Team Impact:
Team Impact
Attn: Christmas Classic
13215 SE Mill Plain Blvd. C8 #229
Vancouver, WA 98684
Event Rules
Tournament Rules – Click here
Ticket Information
General Admission $6 – Good for All Day
Students 18 & under $5 – Good for All Day
Children (5 & under) and (Veterans) – Free
Doors open 15 minutes prior to the start of the first game. Entry fee is good as an all-day pass for both facilities.
A special discount will be given to fans who bring a new bath towel or new pair of socks to the event.
We are proud to support the Share House in Vancouver!