---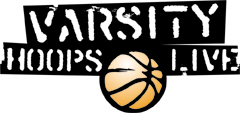 Rainier Beach Advances to Metro Final
By Colin Caruso
Wednesday February 11
2015
Boys
3A
Metro
Ingraham High School
1st
2nd
3rd
4th
Final
Eastside Catholic
16
17
14
13
60
Rainier Beach
24
20
18
17
79
With a trip to the coveted Metro final at stake, the Rainier Beach Vikings and Eastside Catholic Crusaders clashed at Ingraham High School in front of a packed house. Rainier Beach was a clear favorite in this game, the three time state champs are always ready for the toughest competition in the state.
Beach demonstrated their #2 in state ranking by putting up 24 points in the first quarter. On the back of unbelievable shooting by Shadeed Shabazz and DeJounte Murray, the Crusaders had no response for the shot making and athleticism displayed by the Vikings.
The second quarter was not much better for Eastside Catholic, who struggled defensively and struggled bringing the ball up the floor. Rainier Beach's lateral quickness is rivaled by only Garfield's, and it is difficult for any team to bring the ball up against Ivy Smith. Beach extended their lead in the second and took an 11 point lead into halftime.
Eastside began to come back early in the third, cutting the lead to just six points midway through the frame. But the Vikings always had answers, Shabazz and Murray were seemingly un-guardable throughout the contest.
The game turned into more of a blowout later in the fourth, with the Vikings walking away with a comfortable 79-60 win.
Top Performers:
Eastside Catholic
Mandrell Worthy – 16 points
Max Hudgins – 15 points
Andrew Padilla – 14 points
Rainier Beach
DeJounte Murray – 27 points
Shadeed Shabazz – 24 points