---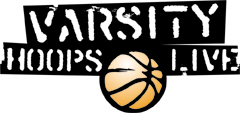 Monday- Feb. 18
-3A-
West
Central
District
ShoWare Ctr.
1st
2nd
3rd
4th
Final
Wilson
13
23
10
22
68
Prairie
13
13
10
6
42
---
Girls- Wilson dominates Prairie in West Central Southwest District Final

By Colin Caruso
With a noisy crowd in attendance at the ShoWare Center in Kent, the Prairie Falcons took on the Wilson Lady Rams in the West Central District Championship game.  In a matchup of two top ten teams in state, this game was bound to come down to the wire.
Prairie began the contest with a full court box press and a 2-3 zone defense, forcing four Wilson turnovers in the quarter and slowing down the fast-paced Ram offense.  However, Wilson was able to capitalize on second chance baskets, snagging five offensive rebounds in the quarter.  Senior Tia Briggs for the Rams grabbed three of those offensive rebounds and scored six points to lead the Rams to a 13 point quarter and a tie game after the first.
Wilson began to find seams in the Prairie 2-3 zone early in the second, leading to open looks from three and uncontested layups.  The Rams exploded for 23 points in the quarter, led again by Briggs with six more of her own.
The Prairie zone started to find its groove early in the third quarter, forcing four turnovers on Wilson's first four possessions and turning those turnovers into five quick points.  However, Wilson's defense tightened up after allowing the transition baskets, and only allowed five more points in the last 5:42 of the quarter.  Wilson took a 46-36 lead into the fourth.
The Rams took over early in the final quarter, starting on a 15-2 run and extending their lead to as many as 26.  Prairie had no answer for Wilson sophomore Kapri Morrow in the fourth; she led the Rams with eight points in the quarter and also grabbed two rebounds and a steal.  Wilson won the final quarter 22-6, and took the West Central District title with a 68-42 win.
Top Performers:
Wilson
Bethany Montgomery (18 points, 3 steals, 2 blocks)
Tia Briggs (16 points, 9 rebounds)
Kapri Morrow (14 points, 11 rebounds, 2 steals)
Prairie
Cori Woodward (16 points, 4 rebounds)
Aislinn Konig (11 points, 3 steals)