---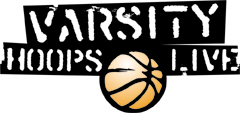 | Monday- Feb. 18 | -2013- | 3A | West | Central | District |
| --- | --- | --- | --- | --- | --- |
| ShoWare Ctr. | 1st | 2nd | 3rd | 4th | Final |
| Lincoln | 10 | 15 | 17 | 10 | 52 |
| Timberline | 12 | 14 | 11 | 14 | 51 |
---
Lincoln wins West Central District Championship on Late Free-Throws,
Beats Timberline by One
By Colin Caruso 
With a strong crowd at the ShoWare Center, the Timberline Blazers took on the Lincoln Abes for the 3A West Central District Boys Title.  Timberline played a 2-3 zone throughout the first quarter, limiting the Lincoln penetration and forcing the Abes to shoot deep three point shots.  Lincoln missed all five of their three point tries in the first and the Blazers took a 12-10 lead into the second behind four points and three rebounds from junior Donaven Dorsey.
Lincoln came out in the second with great defensive intensity, forced two quick turnovers and scored five transition points to take their first lead of the ballgame at 15-12.  The Blazers answered behind six points in the quarter from Dorsey, to reclaim the lead going into the half, 26-25.
Despite seven turnovers for the Abes in the third, Lincoln was able to capitalize off of four offensive rebounds to score 17 points in the quarter.  The Abes began to play a 1-2-2 zone on the defensive side, forced five turnovers of their own and held Timberline to just 11 quarter points, nine of which from Dorsey.  Lincoln took a 42-37 lead into the fourth.
Timberline started the final quarter with a 6-1 run to tie the game at 43 with 5:00 to play.  The teams exchanged baskets for the next two minutes, until Dorsey hit a layup to put the Blazers up one, 49-48 with 2:30 left.
Amaad Rorie answered for the Abes with a baseline three with 1:15 remaining to put the Abes up two.  Sophomore guard Brandell Evans responded for the Blazers, hitting a driving layup to tie the game again with 42 seconds remaining, 51-51.
On Lincoln's next possession, Rorie missed a floater in the lane but the rebound went to Abe senior Tre-Shaun Fletcher and he was fouled on the put back.  He made one of two free-throws to take a one point lead with 19 seconds remaining.
Timberline drew up a final play on a full timeout, but the attempt was blocked by Fletcher to secure the win for the Abes. Lincoln captures the 3A West Central District Championship.
Top Performers:
Lincoln
Tre'Shaun Fletcher (21 points, 11 rebounds)
Amaad Rorie (13 points, 7 rebounds, 3 steals)
Ar'Mond Davis (10 points, 5 rebounds, 2 steals)

Timberline
Donaven Dorsey (25 points, 8 rebounds, 2 steals)
Brandell Evans (12 points, 4 steals)