---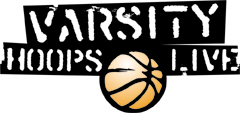 Hudgins' 19 Propels Crusaders Past Braves
By Steven Dion
Tuesday- January 20
2015
Boys
3A
Metro
Bishop Blanchet High School
1st
2nd
3rd
4th
Final
Eastside Catholic
15
17
19
9
60
Bishop Blanchet
4
17
11
14
46
---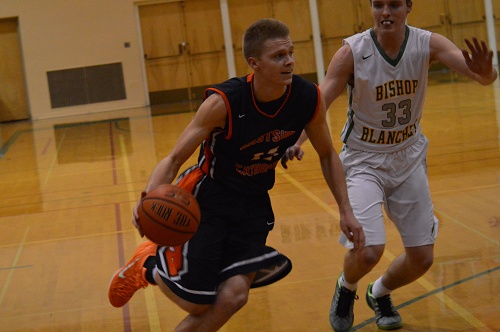 Eastside Catholic Senior Max Hudgins
The 3A runner-up a season ago made a visit to Bishop Blanchet High School on Tuesday night to take on the Braves for some Metro League action. Coach Liley's Crusaders squad is on track to make a run at the state title again this season as their athleticism, leadership, and chemistry are in the upper ranks of Washington state hoops. However, Blanchet is headed in the upward direction as a program and on pace to record a higher win total than the previous year for the fourth consecutive season under Coach Bilanko. This matchup is one of the biggest tests the Braves would face.
There was a slow pace when the game started as both teams had difficulty finding a rhythm. Eastside eventually broke the spell by increasing the intensity on the defensive end and it translated to points on the other side of the floor. One of the defensive turnovers resulted in a high-flying, two-handed slam by Matisse Thybulle. By the end of the first frame, the Crusaders jumped out to a 15-4 lead. Blanchet regrouped in the second quarter when Sam Cunliffe and Derrik Dean were able to get shots to fall. The pair scored 12 and 7 respectively before the break and brought the game back to single digits within the quarter. The lead could have been cut even further, but an efficient first half by Mandrell Worthy who registered 9 of his 16 total points on 4 of 5 shooting brought the lead back to 11 when the buzzer sounded. At intermission, Eastside Catholic led 32-21.
The visitor's lead continued to grow in the second half through contributions of Max Hudgins who led all scorers with 19 points. ECHS went 6/6 from the charity stripe in the third quarter and 10/12 overall which proved to be an important piece of their success. Cunliffe made a strong effort to get the Braves back on track, but the opposing defense made it difficult for him to get into a groove. A pair of pull-up 3's by the Crusaders helped build a 19 point lead going into the final frame. With the game essentially put away, both teams emptied their benches to give reserves minutes. Ryan Harmon found himself with the rock and nothing but daylight ahead so he finished with a two-handed slam to end the game on a good note for the home team. Eastside Catholic proved their prestige by walking away with a double-digit victory against an ever-improving Blanchet team.
The Final Score: Eastside Catholic 60 Bishop Blanchet 46
Top Performers:
Eastside Catholic
Max Hudgins-19 points (6/13 FGs, 4/11 3pt FGs, 3/4 FTs)
Bishop Blanchet
Sam Cunliffe-18 points