---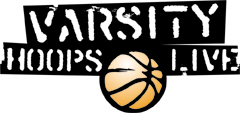 Balanced Beach Attack Sinks Tough Battle Against Cru
By Steve Dion
Monday- January 9th
2017
Boys
3A
Metro
Rainier Beach High School
1st
2nd
3rd
4th
Final
Eastside Catholic
22
9
11
22
66
Rainier Beach
18
19
12
22
71
---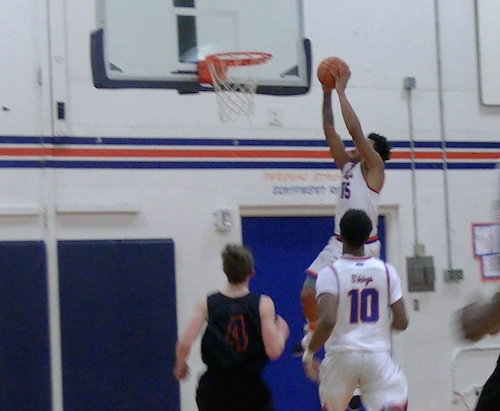 Rainier Beach Senior N'Keil Nelson
In a rare Monday night game in the Metro League, Rainier Beach hosted the Eastside Catholic Crusaders for to make up their regularly scheduled matchup that was postponed earlier this season. Given the current standings with Beach keeping pace at the top and the Cru jockeying for position in the middle of the pack, the stakes were high for this league clash.
The first quarter belonged to the Crusaders, specifically junior Brock Mackenzie who knocked down a flurry of buckets totaling 15 points in the first eight minutes. He would go on to lead all scorers with 28. Jorell Saterfield & N'Keil Nelson led the charge for the Viks in the first half logging eight apiece many of which set up nicely by Kevin Porter Jr. The home team led by 4 at the break.
As the second half progressed, it reached a critical moment when Porter was charged with his fourth personal foul. Could Eastside Catholic rally with the Beach star benched? O'landa Baker answered the call with a spree of slash and dash trips to the cup to give the Crusaders a chance down the stretch.
As the game reached the balance, Nelson took over as he's done so many times and knocked down the tough buckets while the Crusaders came up empty on a few crucial possessions. The Vikings start their three game week on a good note as they will take on the Lakeside Lions tomorrow and then get set for a mammoth battle on Friday against Garfield.
The Final Score
Rainier Beach 71, Eastside Catholic 66.
Top Performers:
Rainier Beach
N'Keil Nelson- 19 points
Eastside Catholic
Brock Mackenzie- 28 points