---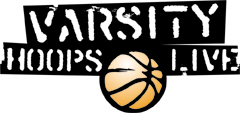 Bishop Blanchet Captures Metro League Championship
By Steve Dion
Friday- February 12th
2016
Girls
3A
Metro League Championship
Ingraham High School
1st
2nd
3rd
4th
Final
West Seattle
19
15
10
20
64
Bishop Blanchet
19
13
26
9
67
---

Metro League Champions – Bishop Blanchet Braves
Less than three weeks ago, West Seattle hosted Bishop Blanchet for a regular season meeting. This served as a preview for Friday night's rematch with the Metro League Championship title on the line. The capacity crowd at Ingraham High School enjoyed an exciting matchup which was decided by three points!
The first half featured a back and forth exchange in which the battle down low between Blanchet's Jadyn Bush and West Seattle's Lydia Giomi took center stage. They scored 11 and 8 in the first half respectively as the pair finished with 16 apiece. Braves senior Lilly DiPietro knocked down 3 of her 5 three pointers in the first half as part of her 19 total. After the game, she talked about her role as a senior stating, "This year, I'm definitely trying to lead, be a leader on the team. Everyone contributes, it's not one person, and I love that about our team." At the break, the Wildcats led by a deuce 34-32.
The third quarter featured a Blanchet surge that would propel them the remainder of the game outscoring West Seattle 26-10. Taylor Chambers netted 8 of her team high 21 in the game. After the game, when asked about the difference between the last time the Braves faced WS she said, "Now we know we just have to come out strong and not be lackadaisical with the ball, no turnovers." Wildcat Coach Darnell Taylor rallied his troops in the final frame and sparked a rally that cut the deficit. However, the damage was done and Bishop Blanchet was able to hold on to claim the Metro League title. The season series sits at 1-1. Will these teams meet again before season's end?
The Final Score
Bishop Blanchet 67, West Seattle 64.
Top Performers:
Bishop Blanchet
Taylor Chambers- 21 points
Lilly DiPietro-19 points
Jadyn Bush- 16 points
West Seattle
Lydia Giomi- 16 points
Lexi Ioane- 13 points