---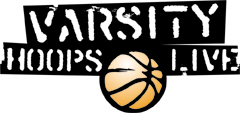 Lynnwood Cruises to Final in Blowout of Bellevue
By Steven Dion
Friday- March 6
2015
Girls
3A
State
Tacoma Dome
1st
2nd
3rd
4th
Final
Lynnwood
13
19
23
8
63
Bellevue
6
6
19
6
37
---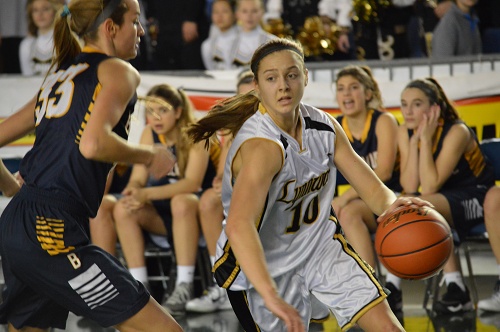 Lynnwood Junior Mikayla Pivec
Lynnwood's stifling defense and lightning quick offense has put them on a collision course to a deep state tournament run all season long. With one game separating them from their first championship appearance in 3A, Bellevue who has put together another strong season stood in their way. The well-balanced Royals squad Coach Everett Edwards places on the floor each night featuring Mikayla Pivec and Monty Cooper cruised to a convincing 60-36 victory over a talented West Seattle team in the opening round. Meanwhile, the Wolverines rolled to a double-digit win over Prairie in the quarterfinal round on Tuesday. With a ticket to the title game on the line, who would prevail?
The Royals put together a first half that would determine the fate of the game in their dominance on both ends of the floor. Not only did they limit Bellevue to a dozen points in the first sixteen minutes of play, they built a twenty point lead in the process. Their 42% field goal percentage compared to BHS' 17% told the story in the opening quarters of the contest. A 32-12 halftime score meant the Wolverines had a huge hill to climb.
BHS returned to the floor with a spark in the third quarter in which they registered 19 points, but allowing 23 in the process caused the Lynnwood lead to grow. Bellevue's key players all season long including Mackenzie Keeter, Deja Rogers, Tatiana Streun, and Mandy Steward were unable to establish a rhythm and react to the incredible team speed of Lynnwood. Back-to-back possessions where the Royals drained long jump-shots including a deep three by Dani Hayes causing the net to get tangled with the rim symbolized the roll Lynnwood was on from start to finish. Four Royals finished in double figures including Pivec and Jordyn Edwards with 15 apiece. LHS advances to take on the back-to-back defending champs in Cleveland on Saturday.
The Final Score: Lynnwood 63 Bellevue 37
Top Performers:
Lynnwood
Mikayla Pivec-15 points, 7 rebounds, 3 steals, 2 blocks
Bellevue
Tatiana Streun-8 points, 6 rebounds