---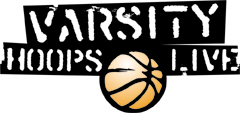 Lakeside Controls 2nd and 3rd Quarter, Rolls Against Mercer Island
By Colin Caruso
Friday February 20
2015
Boys
3A
Metro
Bellevue College
1st
2nd
3rd
4th
Final
Lakeside
13
19
20
16
68
Mercer Island
17
5
11
21
54
Most games in high school basketball do not have the pressure of a loser out game. To both of these teams, a loss marks the end of the season and looking towards next year.
Mercer Island, the underdog in this game, came out in the first quarter with a masterful game plan. Knowing that they would have trouble guarding Daejon Davis and Isiah Brown in transition, they focused on using the duration of the shot clock and slowing the game dramatically. The athleticism favored Lakeside, and Mercer Island's only hope was to control the tempo.
The Islanders looked great in the first quarter. A 12-2 run in the first gave the Islanders a 17-13 lead going into the second. And then the wheels fell off. Fast forwarding to the second quarter, the Lions began getting into transition and finding Kiki Boyle on open threes; he hit 6 on the day. The closed the quarter on a 12-0 run, and extended that to 19-2 into the third.
16 points in a quarter is a good amount of points for a high school team. When you score 16 points over the course of two quarters, against a team from the Metro conference, you are in trouble. The shots that fell for the Islanders in the first were not falling in the second and third. The turnovers piled up, and the Islanders found themselves down 19 points entering the fourth quarter.
Mercer Island never gave up, they continued to battle in the fourth. Unfortunately, the deficit was insurmountable against a team as defensively strong as the Lions. Lakeside took this game, ending the Islander season, by a final of 68-54
Top Performers:
Lakeside
Isiah Brown – 31 points
Kiki Boyle – 20 points
Mercer Island
Sam Nordale and Andrew Pickles – 14 points each