---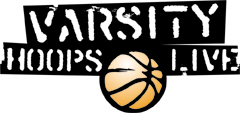 Courageous Effort By Montag Sends Sehome to State
By Steven Dion
Friday- February 27
2015
Boys
2A
Regionals
Renton High School
1st
2nd
3rd
4th
Final
Sehome
19
17
13
18
67
Washington
19
13
17
11
60
---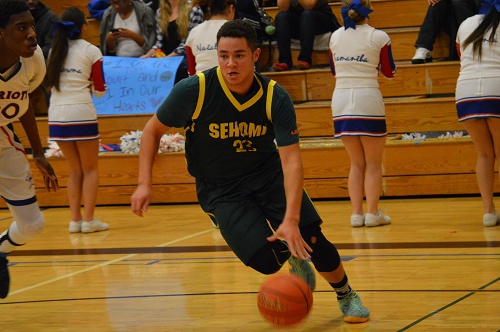 Sehome Sophomore Marcus Montag
Regionals have arrived and what was once the state tournament round of 16 is now a final week of elimination games to determine the eight that will represent their classification in either the Sundome, Spokane Arena, or Tacoma Dome. In a clash of 2A dark horse competitors from the west side of the state, Sehome would square off against Washington hailing from Tacoma. The site Renton High School provided a geographical advantage to the Patriots, but the Mariners' faithful were out in full force to cheer on the green and yellow. A game loaded with momentum swings featured one player that willed his team to victory.
A stark size advantage by Sehome presented itself early as 6'7 forward Leighton Kingma lit up the scoreboard in a matter of minutes. A pair of corner threes and multiple high percentage shots down low provided the sophomore with 17 first half points. Patriot senior Chandler Whalen countered with 9 in the first sixteen minutes to keep the margin close. Marcus Montag showed resilience as the Sehome guard received an incidental elbow to the face and minutes later hit the deck hard forcing him to the bench for a short spell. The Mariners took a slim lead to break with a halftime score of 36-32.
Insightful coaching by Karl Cordes changed the complexion of the contest early in the second half when he brought Willie Thomas into the game. The freshman forward made an instant impact as he added a presence in the post and an additional scoring option for the Pats. Sehome guard Tanner Clark also started making his presence felt on both ends as he registered a double-double including a game-high 12 rebounds. A fantastic finish was shaping up as the fourth quarter began tied at 49 apiece.
Thomas continued to carry the offense and knocked down clutch shots and pulled down key rebounds. Tory Causey and Whalen continued to feed the hot hand as the freshman finished with a dozen points and eight boards. With a five point lead and three minutes remained, Washington appeared to in the driver's seat to a win. Additionally, Kingma and Logan Deboo were in foul trouble sitting on the bench. Marcus Montag stepped up and knocked a contested three to cut the lead to two. A stop and quick basket tied the ball game up with a minute and a half to go. Sehome continued to protect their bucket and Montag was fouled twice in the final ninety seconds. He nailed all four pressure free throws in the bonus to complete a 12-0 run in the final minutes. The Mariners pulled off a major comeback to punch their ticket to the Sundome for the big dance.
The Final Score: Sehome 67 Washington 60
Top Performers:
Sehome
Leighton Kingma-20 points (4/5 3-pt FGs), Marcus Montag-17 points, Tanner Clark-10 points, 12 rebounds
Washington
Chandler Whalen-10 points, 9 rebounds, 7 assists, Willie Thomas-12 points, 8 rebounds